3M Expert Conference Outlines New Approaches to Preventing Surgical Site Infections
Wed, 03/09/2011 - 1:34am
Comments
"Improving Implementation and Compliance with Infection Control Protocols Is Key"
With current data showing that at least 5% of patients undergoing surgery develop a surgical site infection (SSI) and with SSIs comprising up to 20% of all healthcare associated infections1, their prevalence continues to place a heavy economic burden on healthcare facilities and negatively impacts patient quality of life. Yet despite the publication of numerous guidelines for prevention, implementation and compliance around infection control protocols, SSIs continue to be problematic. This theme is one of a number to be explored at the 9th European Infection Prevention Expert Conference, organised by one of the leading healthcare technology companies, 3M. Speaking at the event taking place in Neuss, Germany, on the 30th-31st March 2011, Dr. Andreas Voss, Professor of Infection Control at the Radboud University Medical Centre, Nijmegen, will summarize proven and effective measures for reducing SSIs. Additionally, Dr. Voss will focus on the obstacles to implementation of protocols and compliance facing healthcare facilities.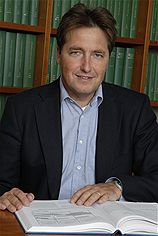 Professor Dr. Jan Kluytmans
Fellow speaker Professor Dr. Jan Kluytmans, a leading authority in infection prevention from the VU University Medical Center of Amsterdam, will develop the theme by discussing the eradication of nasal carriage of S.aureus among surgical patients, and the implementation of surgical bundles of care. A 'care bundle' - comprising perioperative normothermia, preoperative hair removal, perioperative antibiotic prophylaxis and limiting the number of theatre door openings - has led to a marked reduction in the SSI rate in Dr Kluytman's hospital facility. His presentation will outline the challenges and successes in improving bundle compliance.
The 2011 3M European Infection Prevention Expert Conference will be the largest in its history, attended by over 350 invitation-only key opinion leaders and delegates from 35 countries. The importance of perioperative normothermia will be further highlighted by speaker Professor Dr. Judith Tanner of De Montfort University and University Hospitals of Leicester NHS Trust, United Kingdom. Using examples from clinical practice, Dr. Tanner will illustrate the effectiveness of patient warming in reducing surgical site infections and the financial implications of its adoption.
"3M is committed to offering insight, education and solutions to the global challenges of healthcare associated infections. This highly-regarded Expert Conference is a key part of our partnership with hospitals across Europe", commented Mark Whitworth, Business Manager, 3M Infection Prevention Division, Europe. "It provides the ideal platform to present exciting new science and advances in technology in surgical site management and other topics to our distinguished audience. This commitment to education, coupled with a broad portfolio of infection prevention products and over a hundred years of innovation, ideally positions 3M as the infection prevention partner of choice."
Notes to Editors
For further information, please contact Rosalind Smith, Public Relations Manager, 3M on +44 (0) 1509 613009 rsmith@mmm.com
About 3M Infection Prevention Division
The 3M Infection Prevention Division offers healthcare professionals leadership solutions to minimise the risks of healthcare-associated infections. Combining science and technology, 3M has introduced more than 40 distinct technology platforms and a comprehensive portfolio of quality products that help the healthcare industry define and address current infection prevention best practices. 3M Infection Prevention remains a trusted partner committed to helping customers lead the way in reducing the risk of infection.
3M is a trademark of the 3M Company.
(1) Reference 1: NICE guideline 2008: "Prevention & treatment of SSIs".